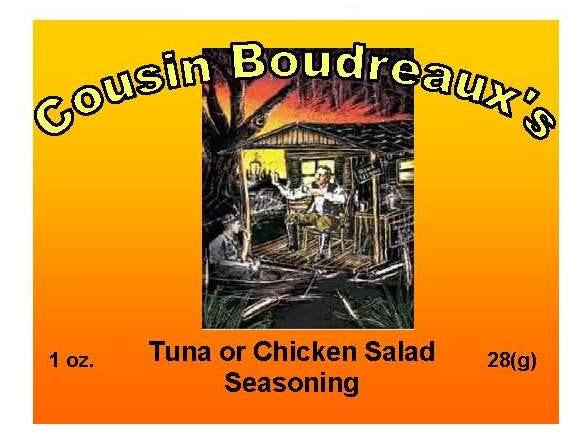 Cousin Boudreaux's Tuna / Chicken Salad Seasoning
$ 4.00 $ 5.00
Cousin Boudreaux's Tuna / Chicken Salad Seasoning
Our best selling product.  Mix 2 (12oz) cans of Chicken or Tuna to make an easy and wonderful tasting salad.  Add Chopped eggs to bring this to the next level.
You can make a delicious tuna casserole or pasta salad.  A lot of our customers absolutely love the chicken salad on the  Cousin Boudreaux Fire Crackers. Umm sooo goood.
You need to try it with one of our flavored crackers like Cajun Fire cracker mix for a real treat in a snack.